Claim 15 No Deposit Spins!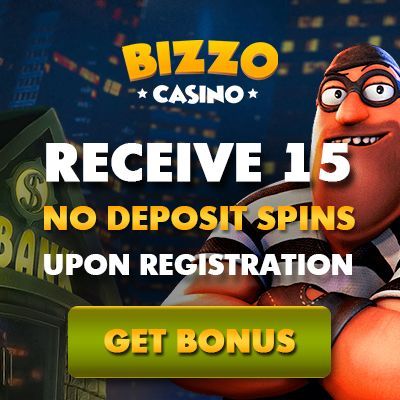 Bizzo is a new online casino with many benefits. They have slots from top providers like NetEnt, Play'N Go, Push Gaming, Pragmatic Play and many more. They offer a great welcome package for all new players. Get up to $/€400 + 150 Free Spins and enjoy 15 No Deposit Spins on signup.
Review
|
Claim Bonus Offer
Claim $40 Free Chips!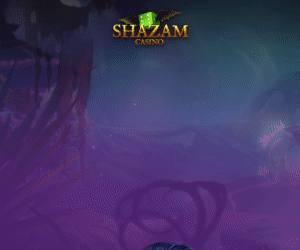 Do you like Realtime Gaming slots? Then you should try this new casino. Shazam offers great bonuses to all new players. Sign up today and get $40 Free Chips without deposit - You also get a huge deposit bonus of 265% up to $2650 + 50 Free Spins with bonus code POWER265 (Only 30x Wagering).
Review
|
Claim Bonus Offer
Top Online Casinos

Casino
Review
Spinit Casino
Bizzo Casino
N1 Casino
EvoSpin
Betsson Casino
Betsafe Casino


New Free Slots

HipHopPop
Saint Nicked
Santa Express
Santas Great Gifts
In The Rabbit Hole


Can You Beat Online Slots
Online slots aren't typically viewed as beatable games. After all, they're quite volatile and can cause plenty of losing sessions.
However, you may still wonder if it's possible to beat internet slots. That said, we're going to cover what aspects determine slots payouts and if these games can deliver long-term profits. Read on and you will see the conclusion.
Factors that Determine Online Slots Winnings
The inner-workings of online slots seem mysterious. After all, these games don't have fixed odds, such as blackjack or roulette. However, you can gain a better understanding of slots by learning the various factors that determine their payouts.
RTP
Return to player (RTP) is one of the most-important factors when it comes to online slots payouts. RTP refers to how much a game is programmed to pay back over time.
Here's an example:
A slot has 96% RTP.
You bet $1,000 on this game.
1,000 x 0.96 = 960
You'll theoretically win $960
RTP doesn't offer any indication of your short-term results. Instead, this figure is based on a large range of spins. You may not reach the true RTP until you play hundreds of thousands of rounds.
Volatility
Volatility refers to how consistently slot machines pay in the short run. A game is highly volatile when it offers inconsistent short-term payouts. In contrast, a low-volatility slot pays at a rate that's more consistent with the RTP.
A game's volatility doesn't technically affect whether it can be beaten. Nevertheless, this factor is important with regard to how often you'll win in a given session.
You don't want to play a highly volatile online slot if you're hoping to enjoy a long session. However, the most-volatile games usually have the biggest jackpots and/or best bonuses.
Random Number Generator
A random number generator (RNG) ensures that a slot offers random payouts. The RNG cycles through numerous payout combinations until settling on one or more.
Much like volatility, the RNG doesn't truly impact your long-term chances of winning. Instead, this program merely guarantees that each result is independent of the last.
The RNG goes through combinations so fast that its results are literally unpredictable. Therefore, you can't perfectly "time up" when you select the spin button in hopes of winning more often.
Progressive Jackpots
Progressive jackpot slots take a small percentage of each bet to fund the jackpot (e.g. 2%). By pooling money, these slot machines can eventually offer large jackpots as more people play.
Some progressive online slots are programmed to deliver their jackpots faster than the average game. Others may not pay their top prize for weeks or even months.
The latter group refers to the high-volatility slot machines that were discussed before. Given that your chances of winning these jackpots are lower, you're probably going to win less often when going for the biggest jackpots.
Bonuses and Comps
Online casinos offer rewards to attract customers and keep them around. They usually start players off with a welcome bonus that revolves around a deposit bonus and, possibly, free spins.
Internet casinos continue rewarding players in the form of promotions and/or a VIP program. Promos include deposit bonuses, free spins, and leaderboard races. VIP benefits include cashback, deposit bonuses, and gifts for special occasions (e.g. player's birthday).
Bonuses and comps aren't typically enough to overcome the theoretical losses that the average player will suffer. However, they do offer an opportunity to recoup some losses.
You Can Gain Theoretical Value with Internet Slots
Online slots are designed to give the casino an edge, even when factoring in high RTP and bonuses. However, some progressive slots and bonus opportunities can provide you with a theoretical advantage.
I emphasize " theoretical" here, because slots are so volatile that it's difficult to realize these advantages. Nevertheless, the math can sometimes work out in your favor.
If a progressive jackpot becomes large enough, it can push a slot machine's RTP over 100%. Providers only have to supply the seed money for a jackpot. The players, meanwhile, provide the rest of the prize through their jackpot contributions.
The drawback to progressive jackpots with theoretical value is that they only favor the eventual jackpot winner. Even though such games can offer over 100% payback with a large enough jackpot, they usually feature low base RTP (e.g. 88% to 92%).
Sometimes casinos offer bonuses that are so lucrative that they can lead to an edge. Here's an example:
You qualify for a $100 slots bonus.
Wagering requirements are 35x.
100 x 35 = $3,500 must be wagered.
No games are restricted from satisfying wagering requirements.
You play a slot with 98% RTP (2% house edge).
3,500 x 0.02 = $70 in theoretical losses
100 – 70 = $30 in theoretical profits
The problem with such bonuses is that they're few and far in between. These opportunities usually arise when a casino has entered a new market and is (temporarily) willing to lose money to recruit customers.
Rare Online Slots Advantage Play Opportunities Can Arise
Online casinos and their slots providers are very good at working out the math on their advantages. This is why they're able to maintain a long-term edge in almost every situation.
However, they sometimes mess up and give professional gamblers a chance to capitalize. Such was the case with a group of New Jersey slots players, who beat "Ocean Magic" for $900k.
In January 2019, this group of advantage gamblers found a flaw in Ocean Magic that could be exploited. The flaw involved bubble wild symbols, which climbed one position up the reels until exiting the screen (a.k.a. climbing wilds). If a player started a round with the wild bubbles in specific positions, they could gain a theoretical edge.
The friends researched the game and hired a math whiz to run the numbers for them. They found that they could gain a 126% advantage by playing when the symbols were in the right starting positions.
The group then spread their play over 13 different casinos to win over $900,000 through Ocean Magic. Just one week later, the NJ online casinos caught on and quickly got rid of the slot.
Most of the gaming sites paid the gamblers right away. However, a few of the casinos took their time in awarding the legitimate winnings.
Should You Try to Win with Online Slots?
You can see that it's possible to beat online slots under the right circumstances. However, the chances of you pulling off this feat are quite low.
Online Casinos don't offer these games because they expect to lose money. Instead, casinos, and their providers, carefully work out the math on everything from games to bonuses.
Even a slot with 98% RTP will cause the average player to lose $0.02 out of every dollar wagered. Most gamblers will lose far more than this if they're unable to hit any large prizes.
Bonuses are the same way in that they also favor casinos to some degree. You may eventually unlock a $100 bonus after meeting wagering requirements. However, your theoretical losses may work out to $200 after you've satisfied playthrough.
Does this mean that you should give up any hope of beating online slots and winning money with related bonuses?
No, you don't necessarily have to give up the dream. After all, you can see that it's possible to win profits with these games. But you also have to be realistic and understand that online slots don't offer many profitable opportunities.
Odds are that you'll be among the many losers who play slots. However, you can possibly take advantage of some good situations by putting forth enough effort.
Play slots at Betssons top casino - Up to €200 + 100 Free Spins bonus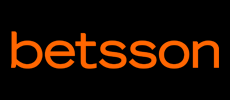 Betsson Casino, run by BML Group Ltd, opened up their online casino 2001. They use instant play casino, means you can play the games in your web browser. They use slots and casino games from... read more...
Look for more casinos with
Net Entertainment
software